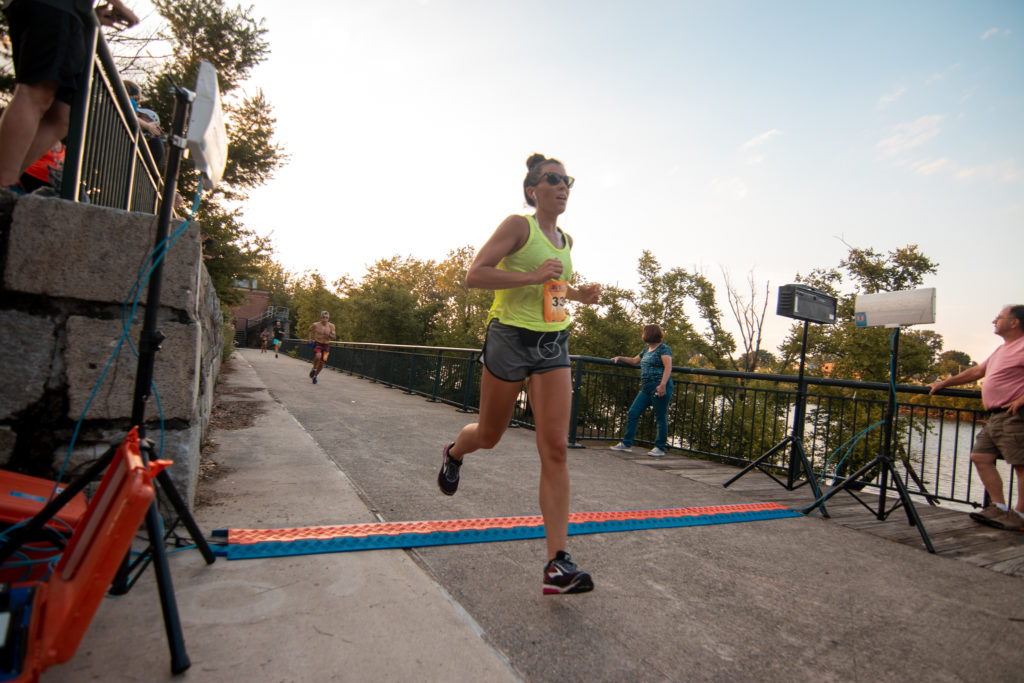 From the initial launch of your event registration through picking up the final traffic cone, our team at Yankee Timing is here to help! Our staff of seasoned event professionals and experienced timers boast over 50 years of experience in the industry. The men and women behind the scenes at Yankee Timing have worked and timed races ranging from 10 to 55,000. We are proud to be contracted annually to time four separate split points of the prestigious New York City Marathon. When it comes to events, experience counts.
The integration of our race timing, results, and registration services is seamless and automatic – so you don't have to worry about missing registration data or finish results. We do all the work for you so that you can focus on what's most important to your organization, creating a fun and profitable event. If you want a good experience at your next event, go with the most experienced team around; go with Yankee Timing.
// CHIP & MANUAL TIMING
// CUSTOM RACE BIBS
// E-MAIL TEXT RESULTS
// REGISTRATION SERVICES
// ON-SITE RESULTS KIOSKS
// APPAREL ORDERING
// CUSTOM SIGNAGE
// INFLATABLE ARCHES
// CONES & EVENT OPS
RACE TIMING

Race Timing Certified ChronoTrack Partner
We are proud certified partner and operate Chronotrack Race Timing hardware. ChronoTrack is the industry-tested and trusted brand for timing solutions in endurance sports, supporting 19 of the 25 largest events in the U.S. Our race timing hardware and software, timing tags, and Yankee Timing's skilled staff ensure a reliable, seamless experience for athletes and race directors alike.
The ChronoTrack B-Tag is a perfect option for any size event looking for a simple, convenient, and cost-effective timing solution. Yankee Timing is one of the few timing companies capable of printing those ChronoTrack timing chips in-house.  This printing capability enables us to produce race-ready timing bibs and chips within just days, as well as gives us the ability to print names, ages and genders on the chip.
We also are happy to offer manual race timing services for races under 100 participants to try to help you save some money. We'll provide custom bibs without chips on the back, all these racers are timed by hand by our experienced and trained staff.
EVENT RESULTS

Results Proud Partner of iResultsLIVE!
iResultsLIVE is a collection of technology for delivering race results in unique and interesting ways. Our on-site systems are custom built and provide for electronic race-day registration as well as providing kiosks and printers for viewing race results on tablets and race clocks. If the runner provides an email address while signing up, they will receive their results via iResults Live in an email message on their cell phone within minutes after they finish.
EVENT REGISTRATION

Registration
Proud Partner of Lightbox Registration
We're proud to offer an alternative to the big-box registration platforms with Lightbox Registration. Founded in 2014, Lightbox Technologies provides registration services to road races, walks and other sporting events requiring electronic sign-up technology. This technology offers a fully custom experience to each event and race director. Our staff at Yankee Timing are happy to assist you throughout your registration process from set-up and registration management right through bib assignments and race day entries.